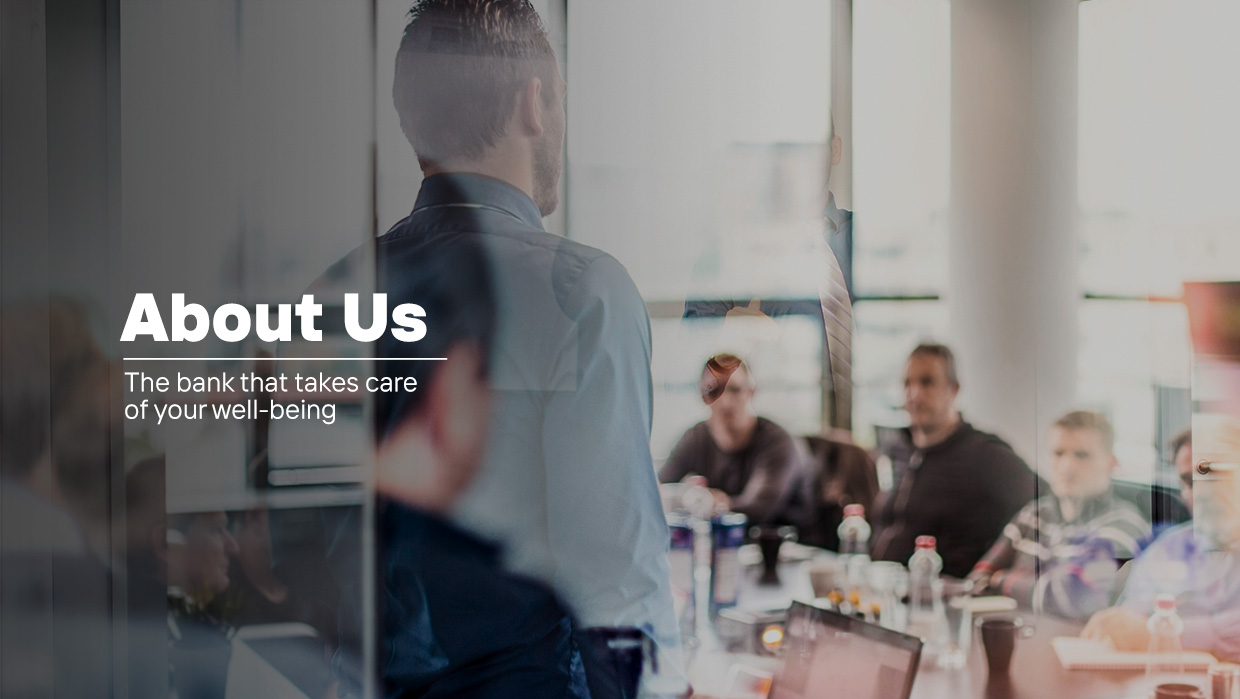 Our identity
Bantrab is a financial group based in Guatemala. It ranks sixth in the Guatemalan banking system and occupies the fourth position in terms of profit volume.

The Labor Ministers of Latin America met in 1963 to discuss how to best leverage the Alliance for Progress in their country's benefit. They issued the Declaration of Cundinamarca, which recommended the creation of banks that would encourage workers to save and meeting their credit needs. That is how the Guatemalan Government came to issue the Decree that created Banco de los Trabajadores.
The bank began operations in 1966, with an initial funding given by the State. Guatemalan workers supplemented capital by buying shares and, in 1992, they approved a motion to transform it into a private bank with social responsibility.
Bantrab became a financial group in 2010 after merging with Banco de la República and acquiring Seguros Tikal and Financiera Latinoamericana. Grupo Financiero Bantrab is made up of:
Banco de los Trabajadores
Financiera de los Trabajadores, S.A
Aseguradora de los Trabajadores, S.A
Casa de Bolsa de los Trabajadores, S.A

We currently are one of the most profitable banks, ranking sixth in terms of asset volume and having more than 4,700 employees. During the last four years, we have strengthened our Corporate Governance, based on international best practices. That is why Fitch Ratings and Moody's have steadily improved our credit risk ratings.
Our mission, vision, and values
Mission
---
Work hard for the well-being of all workers.
Vision
---
Turn workers into the country's main financial force.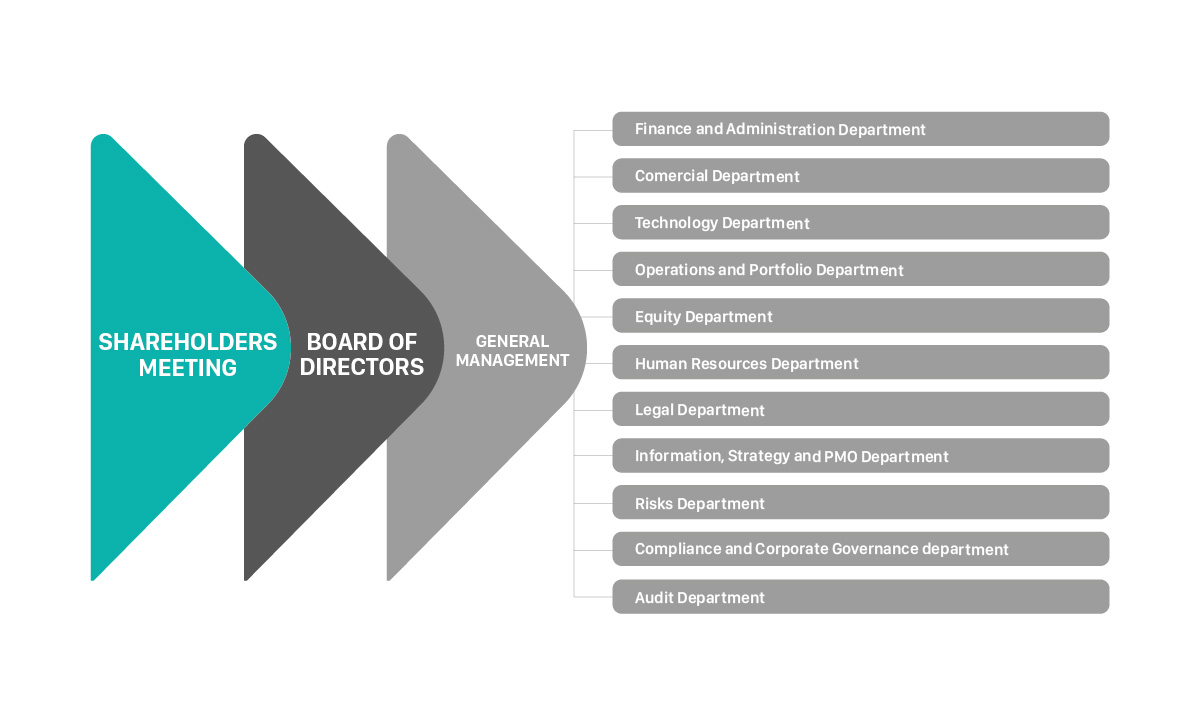 We are one of the most solid and solvent banks in the Guatemalan banking system. As of September 30, 2022, our equity was approaching USD 645 million, of which 83.98% corresponded to equity reserve funds.
State involvement roughly USD63 thousand, workers'[1] participation is approximately USD5 million, and preferred shareholders[2] is USD 20 million.

Equity reserve funds
83.98%
Workers' common equity
0.82%
State-contributed common equity
0.01%

We reiterate our commitment to be transparent and accountable, as well as to strengthen our Corporate Governance. As a result, we've continued the process started in 2017 and have updated the common shareholder database to increase attendance at Shareholders' meetings.
We focus on providing well-being to workers. To do so, we've aligned our actions towards innovation, inclusion, development, and commercialization of solutions that fit their needs and aspirations. Nonetheless, our fundamental aim is to contribute to their banking and financial health.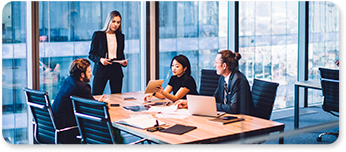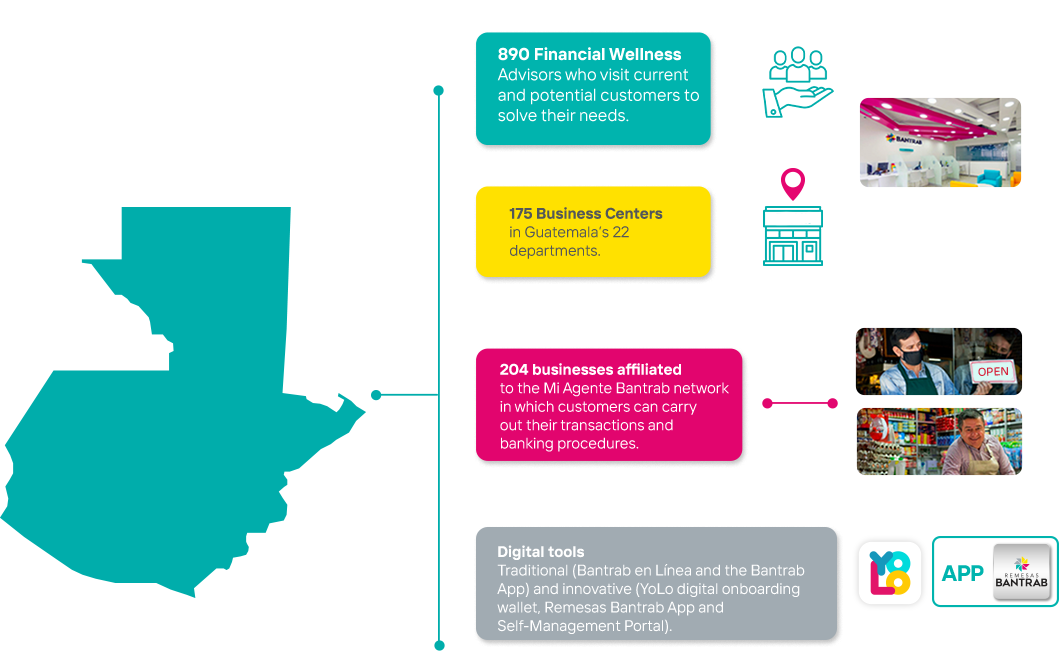 [1] Common shares are those acquired by employees and grant the right to speak and vote in a General Shareholders' Meeting. Article 15 of Bnatrab's Organic Law establishes that any worker may have up to two thousand shares and Article 27 establishes that the dividends given by the State shall remain as property of the Bank for the purpose of reserve formation.
[2] Preferential shares are investments made by individual o legal persons that grant a guaranteed dividend and the right to participate and speak in a General Shareholders' Meeting, but not to vote.